Comilistos

Landing Page
WordPress
Brief project
Comilistos is a new startup in Alicante, Spain who offers a service to restaurants and bars that want to increase their sells. Their APP puts in contact restaurants who want to sell food and people who wants to take advantage of great food sales.
They need a landing page to announce their company to potential customers. With this landing page they wanted to highlight the main benefits of the APP and to recollect emails of potential customer through a contact form.
I decided to develop the landing page with WordPress because we have a very tight deadline, the project must be finished within 10 days. Besides, they wanted to edit the landing by themselved once the project will be finished.
I have some challenges during the project because in addition to the deadline, the landing page have some special effects and features that I had to make with HTML & CSS and for some features the WordPress theme give me some problems.
UI, Web Development
Food
WordPress, HTML5 & CSS3, Mailchimp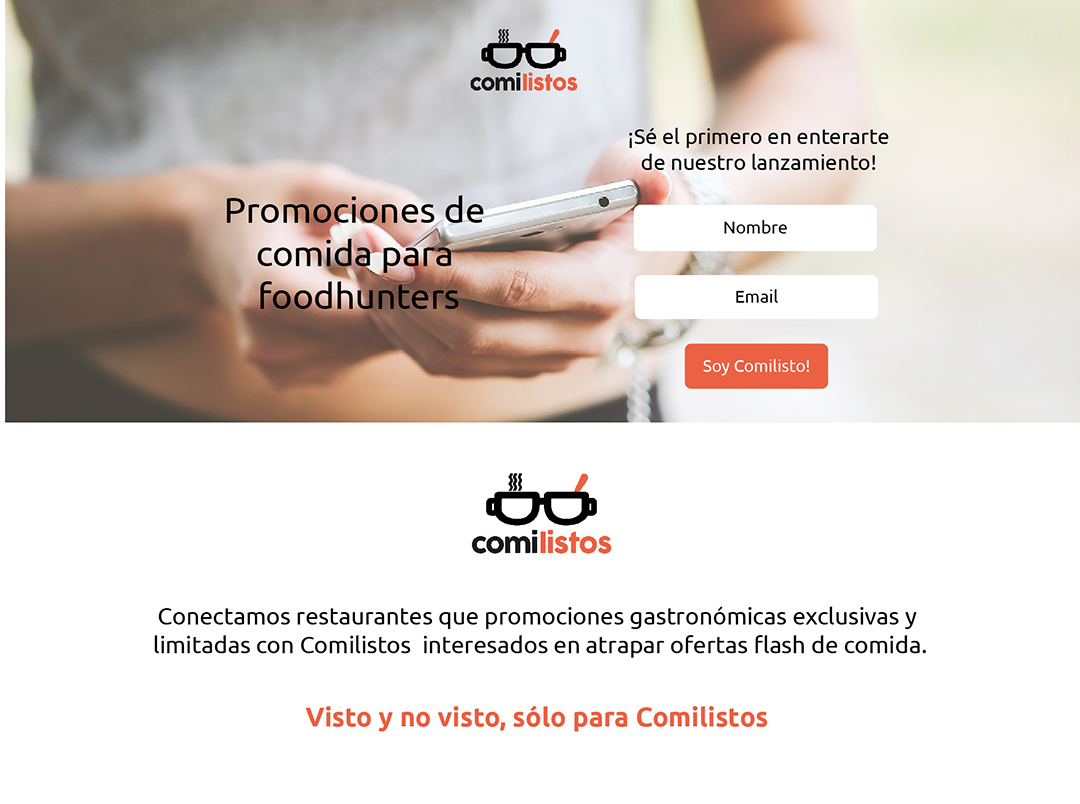 Header with a form to get new leads for the company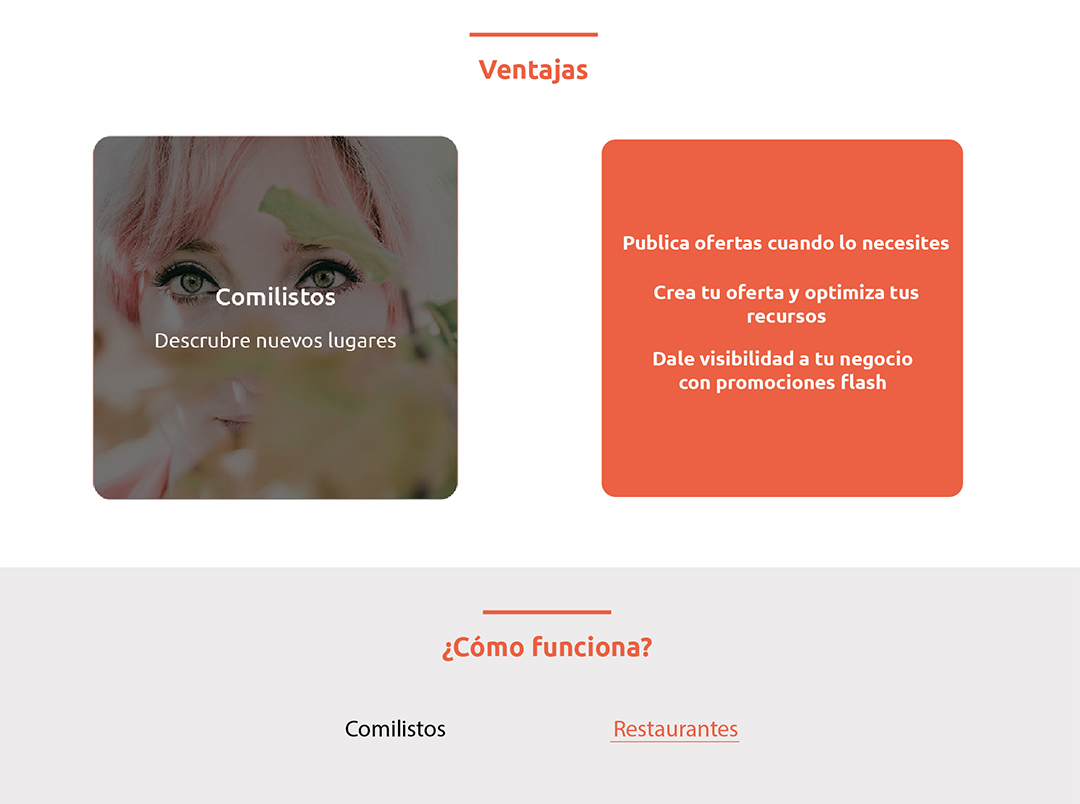 Benefits of the company with a hover effect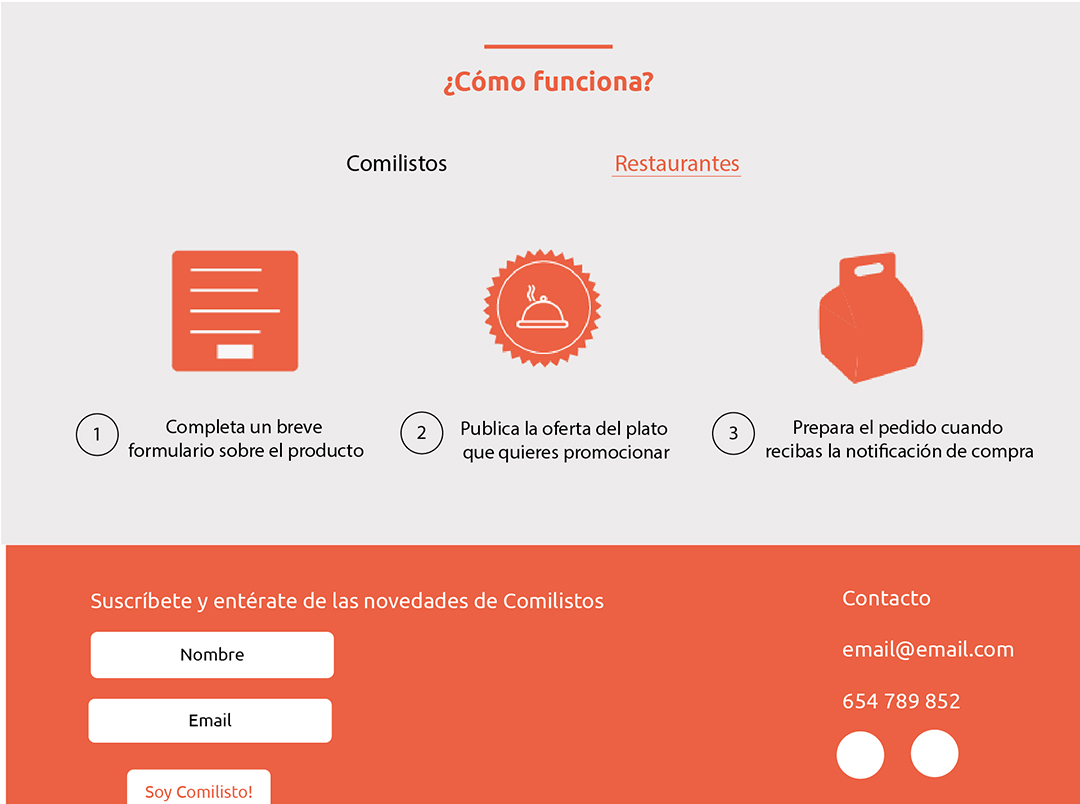 Client's feedback
Conocimos a Sabrina por casualidad y fue todo un acierto. Trabajar con ella ha sido muy fácil. Le trasladamos la idea y ella la supo plasmar en la web que nos diseñó.Fue una experiencia enriquecedora porque nos aportó muchas soluciones además de que también atendió a todas nuestras solicitudes. Hemos quedado muy satisfechos con su trabajo.
Comilistos