Ferrié Paris

Infographic
Graphic Design
Brief project
Company:
Ferrié Paris is a make-up company located in France. Their main product is a lipstick with light and mirror.
They sell to all Europe though their e-commerce.
Briefing:
The goal of the project was to design an infographic with the statistics of the company over the years.
The infographic was used in a Power Point presentation.
The workflow:
First, I interpreted the information.
Then, I designed several options to represent the data.
With the client we finished the form and data.
The graphic style follows the graphic style of the brand.
Graphic Designer
Make-up
Adobe Illustrator, Adobe Photoshop, Adobe InDesign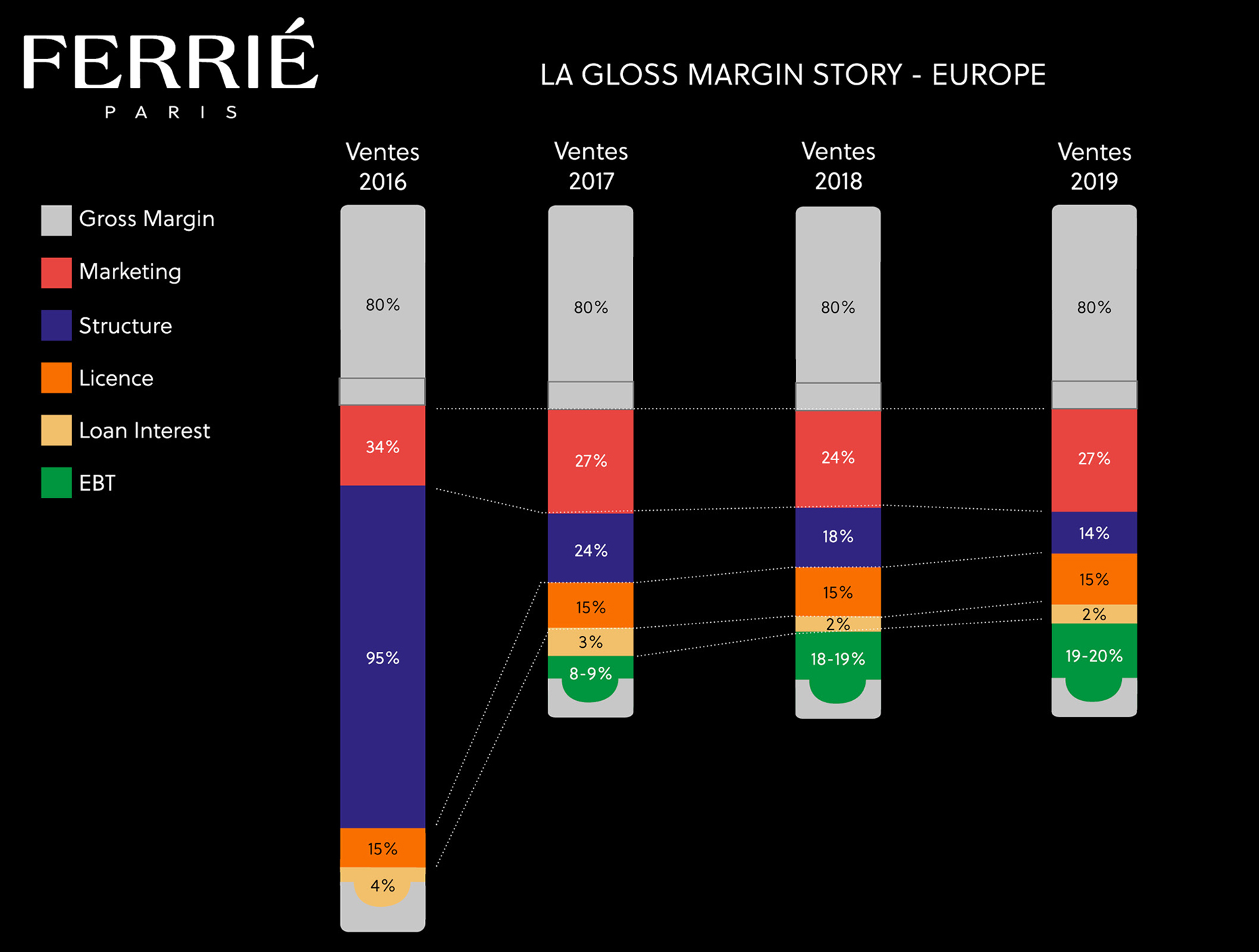 Client's feedback
It was a great pleasure to work with Sabrina. She designed a corporate document for us and we are extremely satisfied with the result. Sabrina is very professional and you can see this not only in the quality of her work but also in the way she communicates; she is always available and provided constant updates so we could make as many modifications as we needed. An experience we will definitely repeat and recommend to others!
Ferrié Paris