Centro Mindfulness Madrid

WordPress
Web Development
Brief project
Company:
Centro Mindfulness Madrid is a Mindfulness Center that offers courses and pyschological services. They are located in Gran Vía, Madrid.
Briefing:
The goal of the project was to redesign the website as it was outdated. The website offers some face-to-face courses that users can buy online so it was necessary to set up WooCommerce.
I also designed the whole corporate branding that you can check here: ENLACE
The Workflow:
First, I designed some wireframes on the pc to establish the general layout of each screen and test the design.
Once the wireframes were approved I designed all the screens, the icons and I get the photographs from free stock images.
Then, I programmed it with WordPress. Customers can buy the courses with WooCommerce.
I set up Google Analytics with the basic SEO strategy and MailRelay to get leads.
Web Design, Web Development
Mindfulness, Psychology
Adobe Photoshop, WordPress, WooCommerce, MailRelay, Google Analytics.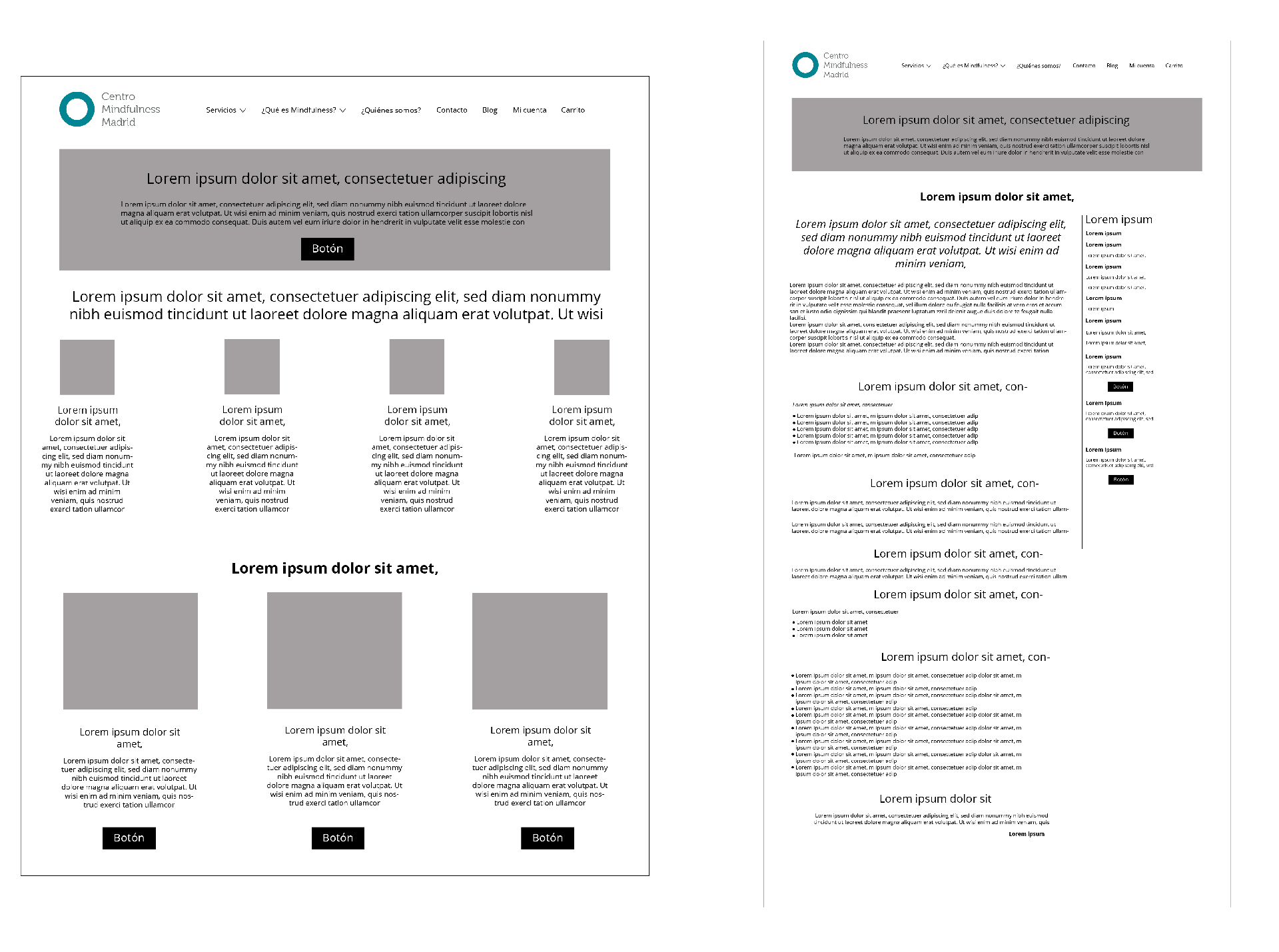 Home and Course Page Wireframes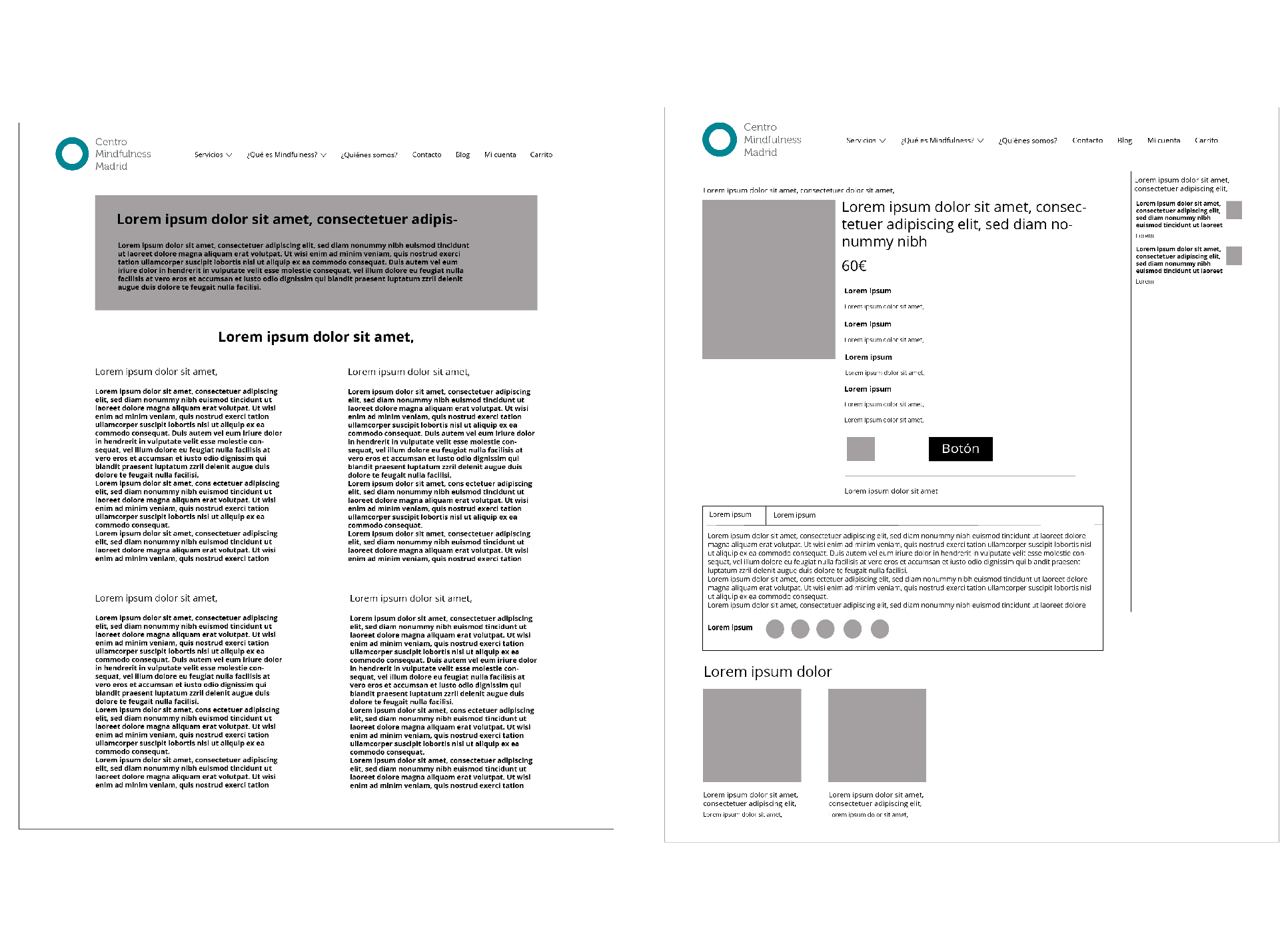 Description Page and Product Page Wireframes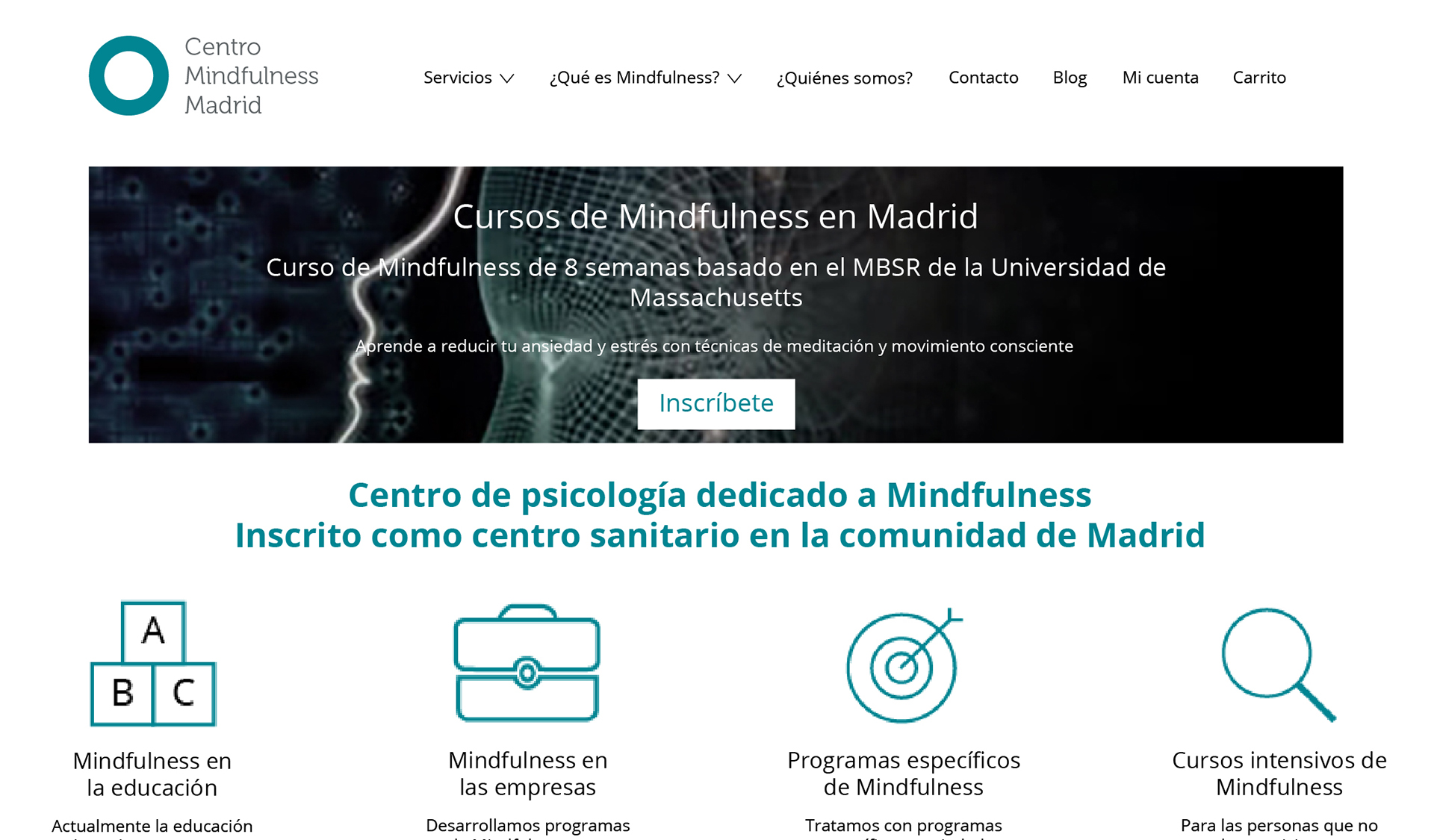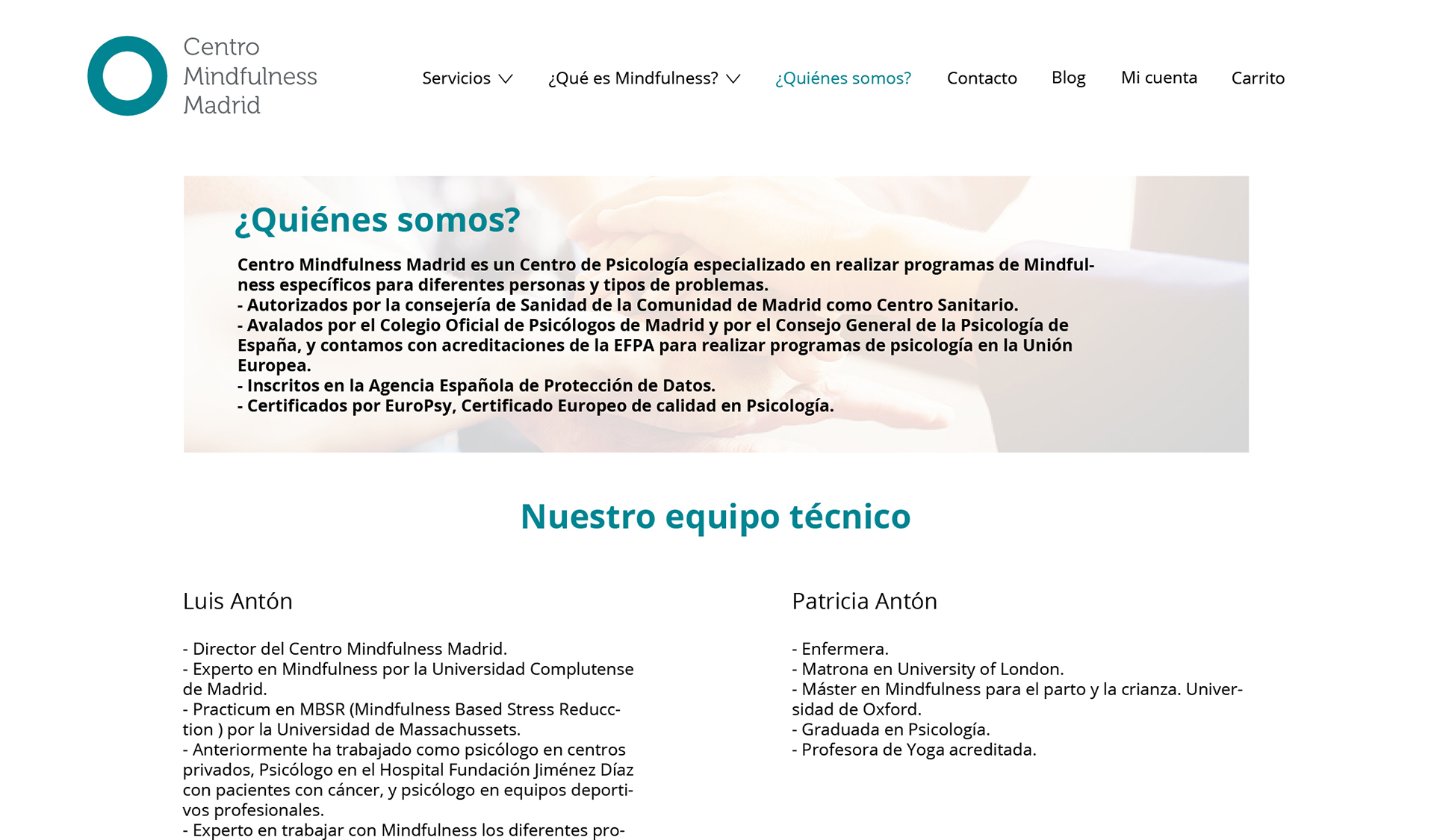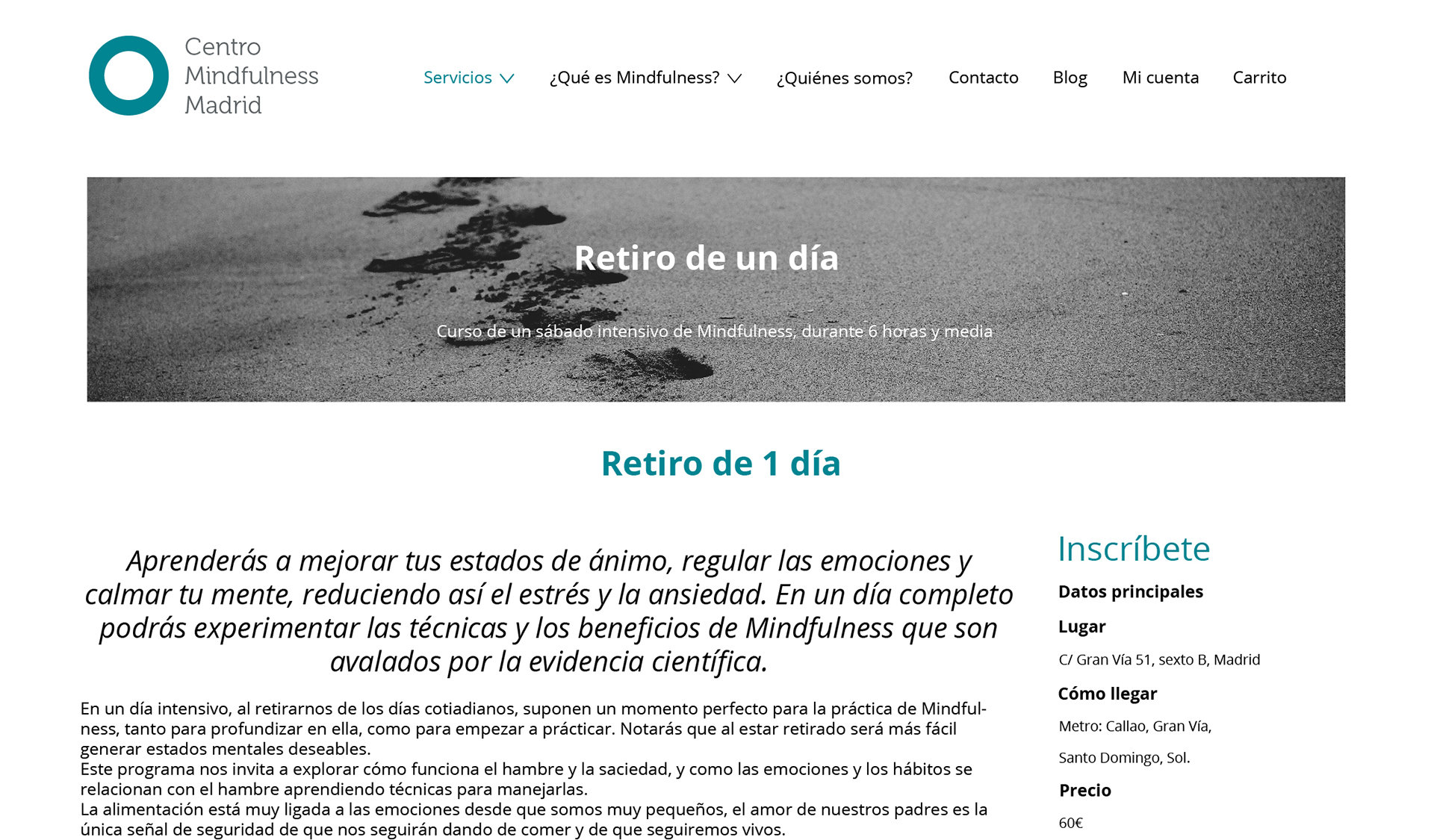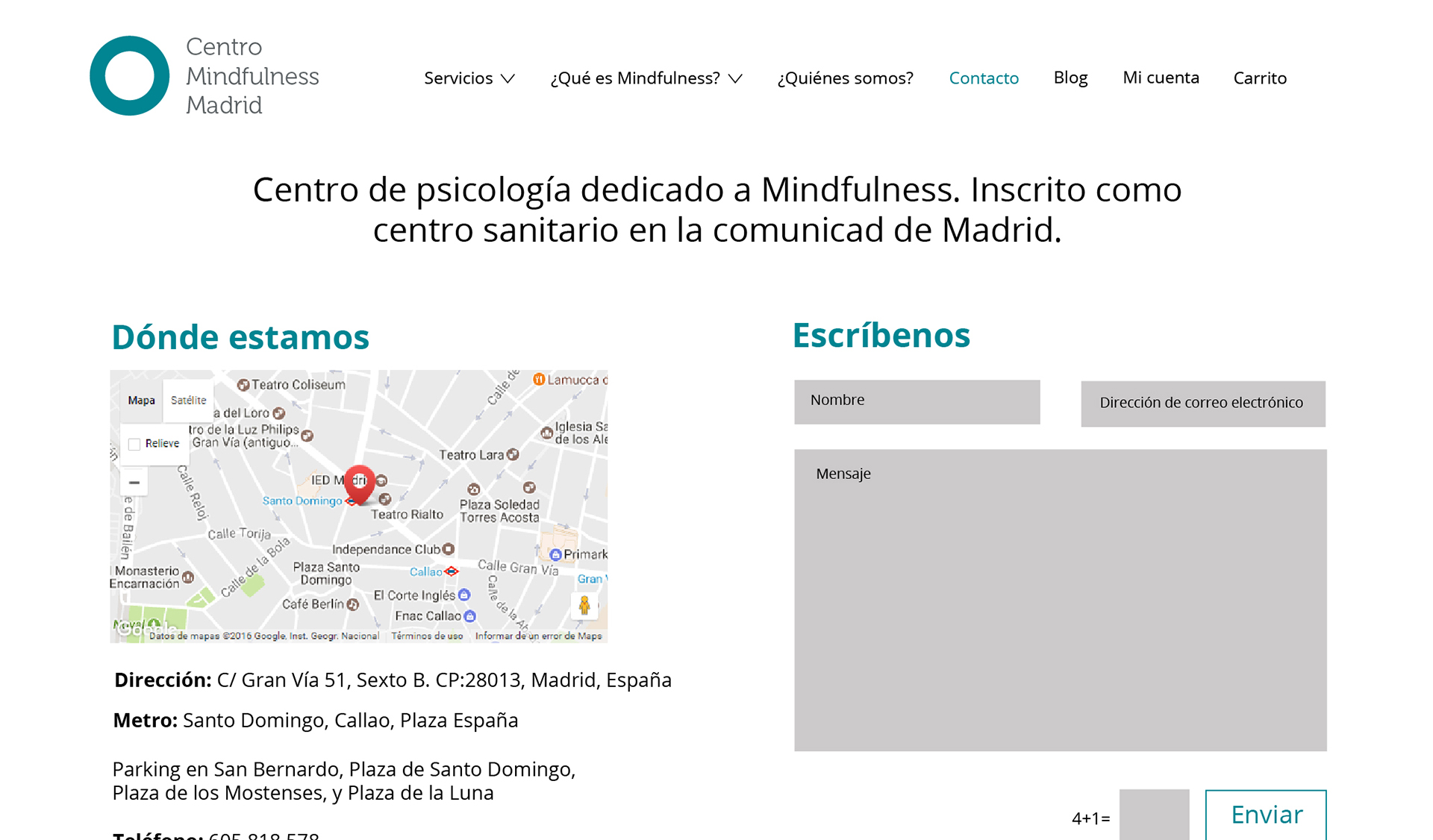 Client's feedback
The work has been perfect, Sabrina adapts to the topic of the company and has very good ideas, plus, she has very good taste. We are very satisfied with the website so we will continue working with her on future projects.
Centro Mindfulness Madrid