Vtopia

WordPress
Web Design and Development
Brief project
Company:
VTOPIA is an architecture studio in Colombia.
Briefing:
The goal of the Project was to design and develop their portfolio. They want to highlight their most important projects, their workflow and their services.
A requirement of the Project was to develop the website with WordPress as they know the platform and want to edit the website by themselves once the project will be finished.
The workflow:
First, I designed the wesite with Adobe XD to present the design to the client.
Once the design was approved I developed the website with WordPress.
As it was a very personalised design I had to use HTML5 and CSS3 for some features like the hover effect on Home.
Role:
Web designer and developer
Software that I use:
Adobe Photoshop, Adobe Illustrator, WordPress.
Web Design & Development
Architecture
Adobe Photoshop, WordPress, HTML5 & CSS3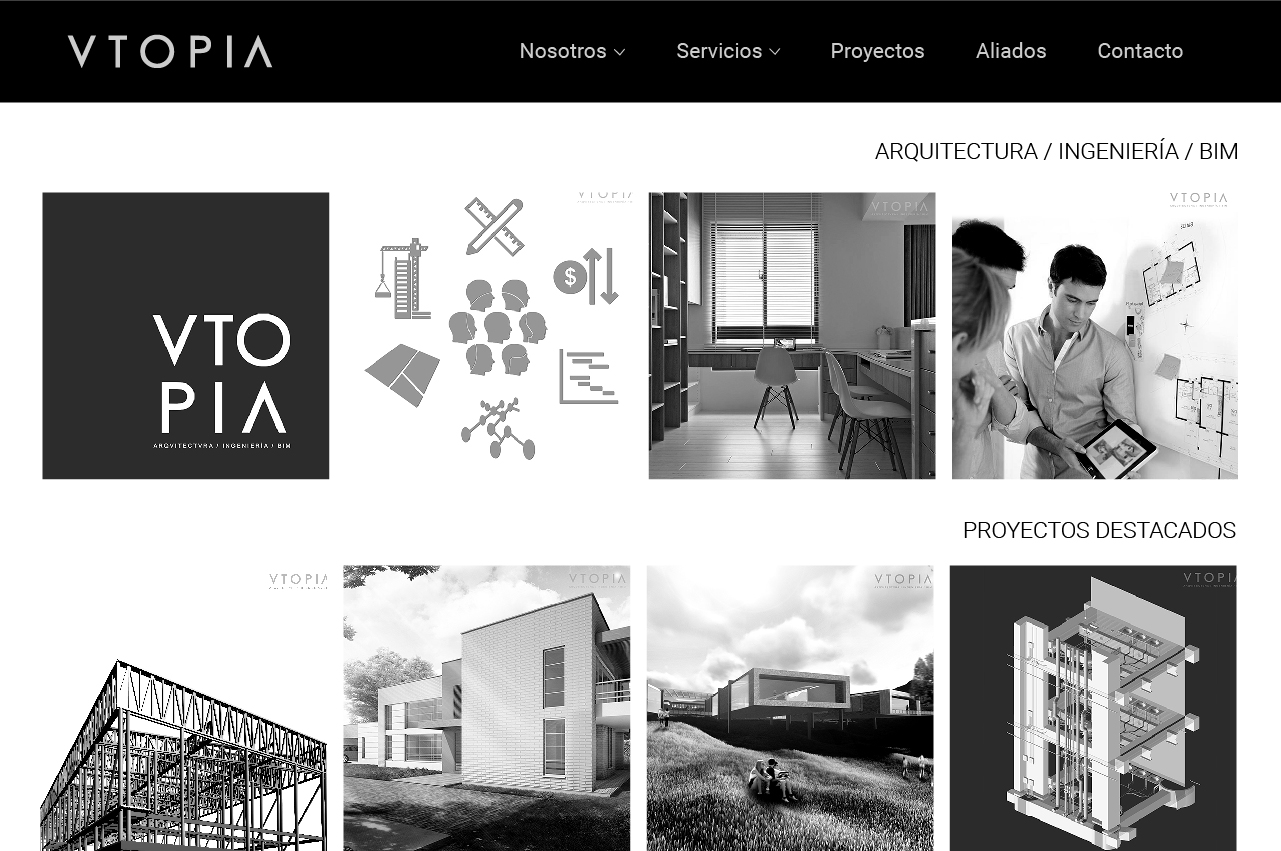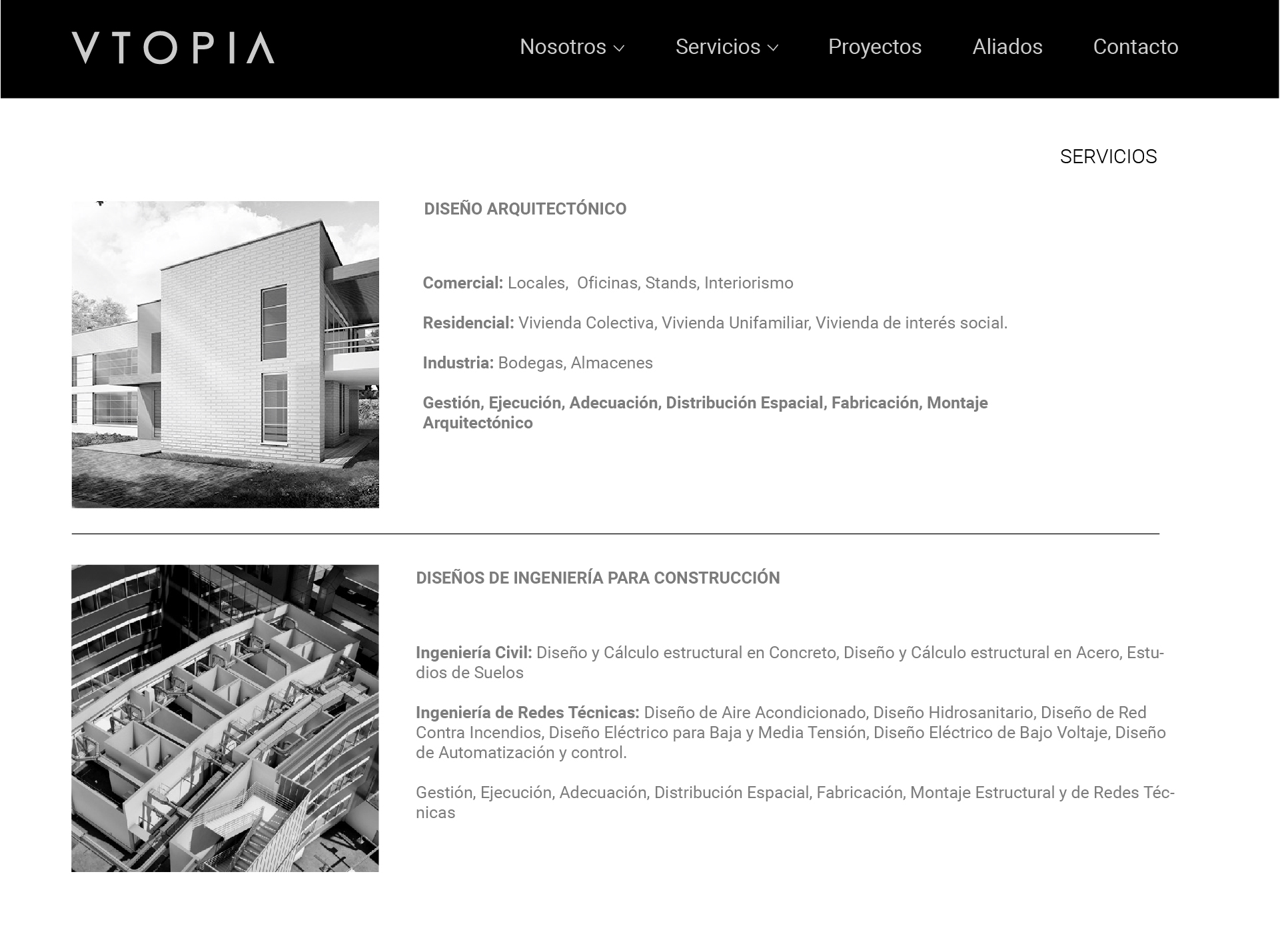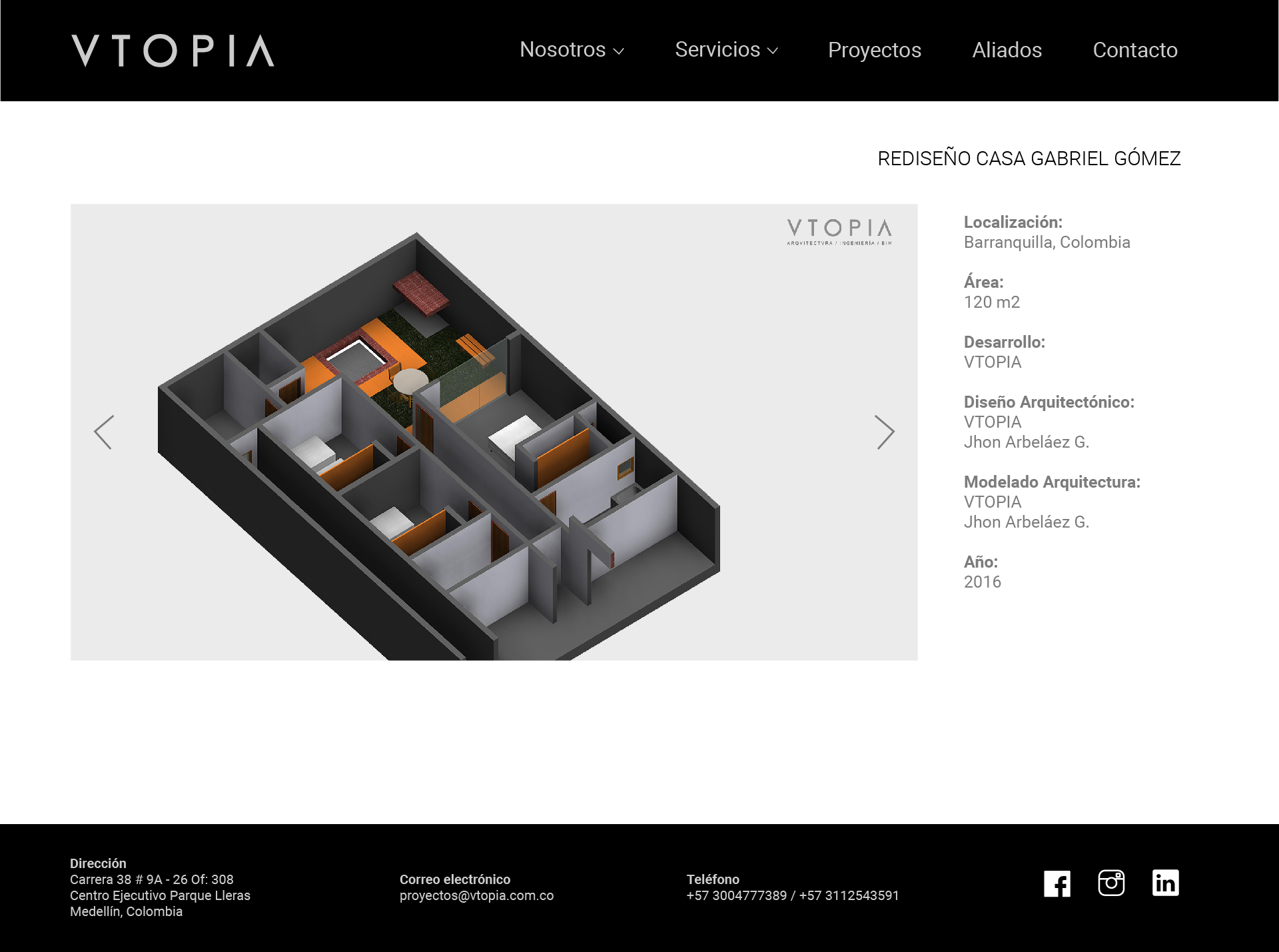 Vtopia Single Project Page